Siemens 6AV6648-0CC11-3AX0 SMART Panel, SMART 700 IE V3
Siemens 6AV6648-0CC11-3AX0 SIMATIC HMI SMART 700 IE V3, SMART Panel, Touch operation, 7" widescreen TFT display, 65536 colors, RS422/485 interface, Ethernet (RJ45) interface, host USB type A, RTC support, with CE certificate, configurable from WinCC flexible SMART; contains open-source software, which is provided free of charge see enclosed CD.
Model: 6AV6648-0CC11-3AX0
Product type: 700 IE V3
Brand: Siemens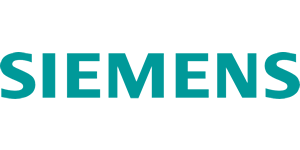 SIMATIC HMI Basic Panels by Siemens are entry-level operator devices for smaller HMI applications. The device series offers panels with 4", 7", 9" and 12" displays, and combined key or touch operation The innovative widescreen displays are high resolution with 64,000 colors. They can be installed in portrait mode and are especially energy-efficient due to their 100% dimmable brightness. The innovative user interface opens up a wide range of operations with improved usability through new controls and graphics. The USB interface allows you to connect a keyboard, mouse and barcode scanner and supports easy archiving of data on a USB stick.
---
We Also Recommend
---