In stock, low price promotion ABB TU831V1 Extended Module Termination Unit
Posted by Amy on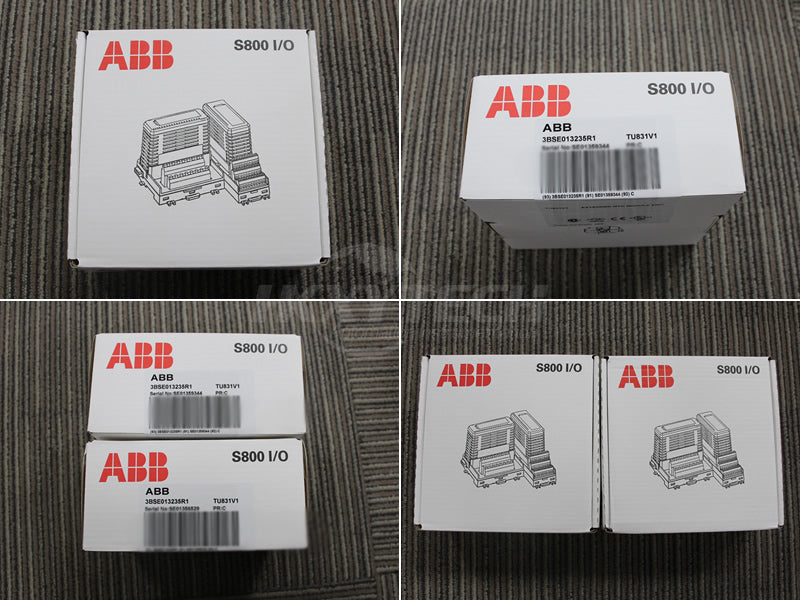 The ABB TU831V1 (3BSE013235R1) MTU can have up to 8 I/O channels. The maximum rated voltage is 250 V and maximum rated current is 3 A per channel.
ABB TU831V1 General info:
Article number: 3BSE013235R1
Type: Extended
Connection: Terminal block
Channels: 8
Voltage: 250 V
Mounting: Both directions
Mounting detail: 55 ºC (131 °F)
Use with I/O: DI820, DI821, DO820, and DO821
Process connections: 16, up to 8 I/O channels (2 terminals per channel)
Single/redundant I/O: Single
The MTU distributes the ModuleBus to the I/O module and to the next MTU. It also generates the correct address to the I/O module by shifting the outgoing position signals to the next MTU. The MTU can be mounted on a standard DIN rail. It has a mechanical latch that locks the MTU to the DIN rail.

ABB TU831V1 MTU Features and benefits
● Greater connection area for larger wires.
● Up to 8 isolated channels of field signals.
● Connections to ModuleBus and I/O modules.
● Mechanical keying prevents insertion of the wrong I/O module.
● Latching device to DIN rail for grounding.
● DIN rail mounting.
We sell ABB TU831V1 Extended Module Termination Unit, MTU 250 V, ABB S800 I/O. 100% New & Original, at stock, low price promotion. If you need to buy products, please contact us.
---
Share this post
---
---
---
0 comments